Professional Web Design Services
Building websites since 2010
In the internet world we live in today, every business needs an online presence. A website is a big part of that presence. Your website should be the face of your operation, and your 24/7. 365 days a year employee. It needs to reflect your branding and marketing you have built or plan to build, as well as describe your product or service accurately.
Some people use their website for credibility and that's it. Some use it to grow their business, while others use it for both. No matter what your reason for a website might be, having one built properly is something very important.
Google has guidelines that need to be followed if you want to move up the rankings. When you first start your business, you will start at the bottom of the list of your competitors and need to crawl your way up the listings. If your website does not follow certain guidelines, moving up the rankings may never happen.
Mobile friendly and responsive. What exactly does that mean? Well for starters, it is one of the requirements of Google, so you want to make sure to follow it. In simple terms, this means that your website can be viewed on any type of device and be read easily. It "responds" to the device you are viewing it on. No pinching or enlarging to try and read your content. This applies to not only the content, but your pictures too.
Call to Action (CTA's). These should be spread throughout your website to encourage people to click to other pages on your website as well as have easy access to contact you. They often are buttons such as contact us, learn more, free download, items like that. Ease of use for your viewers should be a big priority when building your website, and these are key factors in accomplishing this for you.
Branding is something that should be used on all platforms you market yourself on. So your logo, website, social media, such as Facebook and Instagram, should use the same colors and font when possible. This gives the potential client the familiarity of knowing you when they see it. The know like and trust factor play parts in your website as well.
We here at Web Designs Your Way take each and every customer as a complete individual. We want to know what you are wanting to achieve with your website. No two customers have the same wants or needs for their online presence, and we listen to that. We help you turn your vision into reality.
We talk with you, ask a lot of questions and get design ideas. We ask about colors you want to be used, and who your ideal customer is. We then help you with creative input or advice we may have.
We build all of our websites with WordPress, an open source platform. Once the website is paid for, you own it!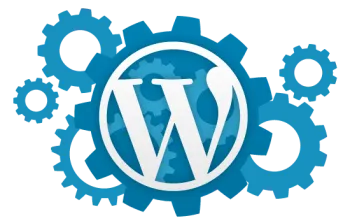 We specialize in the development of responsive websites that are both mobile friendly and scalable based on your business needs.
TRY OUR PRICING CALCULATOR!
NEED A FLEXIBLE PAYMENT WEBSITE?
Some of the Industries we serve:
Automotive
Beauty
Bookkeeping/CPA
Church
e-Commerce
Engineering
Health & Wellness
Home Builders
Home Improvement
Insurance
Medical
Non-Profit
Pet Services
Real Estate
Restaurants
Small Business
Technology
Happy Clients
We are so proud of our high customer retention rate, we are just over 98%. Why do they stay with us? Undoubtedly, it's our professionalism, high-quality work, and our second to none customer service.
Quality Assurance
We take pride in the work we do, which is why we conduct inspections prior to pushing any changes live. From the front-end to the back-end of your site, we make sure we leave your coding and content in better shape than we found it.
Things To Consider With Your New Website Project
There are many things you will want to consider before hiring a web design company for your next project.  Every customer's needs are different, therefore we take all things into consideration when quoting a new project.  Will you sell products?  Will you have an online interactive calendar, forms or a booking system?  Do you have a lot of competition? Are you looking for local or national customers?  There are so many things to consider when developing an online presence.  A great looking properly functioning website sets your business apart and reflects who you are and what your company is about.  The way we build websites gives our clients the availability to add on as their business grows.
Affordable, Professional Web Design Services
You can count on personal attention, creative collaboration, and very reasonable rates.
Web Designs Your Way is ready to create you a website that makes a lasting impression and drives your business forward.