Our Services
We serve all industries with services ranging from responsive website development to
online marketing campaigns to help drive traffic and sales for our clients.
Is your site mobile friendly? 
Google has also gone to great lengths to help web designers optimize the mobile
experience, here is one of those tools. See if your website is mobile friendly!
Our Portfolio
We build amazing websites by keeping you involved in the build process, because it is YOUR website right?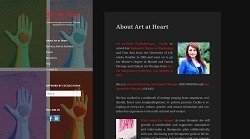 Art At Heart
Psychotherapy
Art At Heart
Denver, Colorado
Licensed Marriage & Family TherapistLEARN MORE
Sterling Productions
Video and Film
Sterling Production
Tempe, Arizona
Video and Film ProducerLEARN MORE
the AutoMaster
Auto Repair
the Automaster
Castle Rock, Colorado
Keeping Auto Repair ReasonableLEARN MORE
Your website is your 24/7, 365 day a year employee. An investment in this "employee" can help your business grow, even while you are sleeping. 
Web Designs Your Way, LLC is a Women-Owned Small Business
Now, ask yourself, can I afford not to have a website?