Web Designs Your Way, LLC A Chandler Web Design Company
We Love Working For Businesses Everywhere
These are just a few companies, non-profits and high schools we work with. Check out our portfolio to view others or ask us for a list.
Our Web Management Services
We serve all industries with services ranging from responsive wordpress website design to
online marketing campaigns to help drive traffic and sales for our clients.
We Proudly Serve: Chandler · Tempe · Scottsdale · Gilbert · Mesa · Phoenix Metro Area
Is your site mobile friendly? 
Google has also gone to great lengths to help web designers optimize the mobile
experience, here is one of those tools. See if your website is mobile friendly!
FREE
Website Analysis!
Our website analysis not only shows you what the search engines see but it can also give you an idea of what your visitors are experiencing once they are on your site.
Analyze Your Site Performance.
A GTMetrix report can give you a full picture on how good or bad your site is performing and can help you determine where the issues are and how to fix them, step by step.
Our Portfolio
We build amazing websites by keeping you involved in the building process, because it is YOUR website right?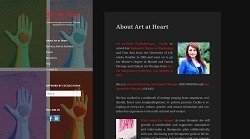 Art At Heart
Psychotherapy
Art At Heart
Denver, Colorado
Licensed Marriage & Family TherapistLEARN MORE
Sterling Productions
Video and Film
Sterling Production
Tempe, Arizona
Video and Film ProducerLEARN MORE
the AutoMaster
Auto Repair
the Automaster
Castle Rock, Colorado
Keeping Auto Repair ReasonableLEARN MORE
NetLogic, LLC.
Your Reliable IT Company
NetLogic, LLC.
Chandler, Arizona
Full Service IT CompanyLEARN MORE
Web Designs Your Way, LLC
Is A Chandler, Arizona Woman-Owned Small Business
Now, ask yourself: can I afford to not have a website?