Getting Your Web Design Right Makes Growing Your Business Easier!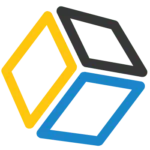 Why Choose Us?
Because we are in this business to help YOU grow YOUR business, that's why! We pride ourselves on our amazing web designs, affordable pricing, as well as our customer service. If you look at our reviews, you can see that our customers are very satisfied. We make sure the website we build for you represents you and your business properly. We help guide you through the whole process and want you to love the website when we are finished. But just because the website is finished, it does not mean we are finished with you!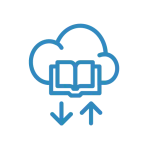 Client
Education
We help you understand the importance of having an amazing digital presence.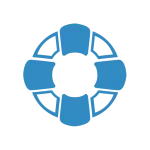 Long Term
Relationships
We build strong, long-lasting relationships and treat everyone like family.
How We Can Help
Our passion is helping other businesses grow. We are able to do that by providing you with an amazing online presence, starting with your website. We also provide or collaborate with companies we work with ourselves, to make us a one-stop shop for all your online needs.
Recently Completed WordPress Web Design Projects
We build amazing WordPress websites by keeping you involved in the build process because it is YOUR website, right?
Kind Words From Our Clients
I would like to compliment Web Designs Your Way for their support, design and creativity in developing my new Coaching Synthesis website. The development of this site was far more complicated than we thought at the the start of the … Read More
Synthesis LLC, Wood Synthesis & Coaching Synthesis
Chad and Evelyn are great people to work with, they design a web page for me and currently updating one, very pleased with their work and professionalism!! Olga Moya Owner Alert Cleaning Services, Inc. www.alertcleaning.com
Alert Cleaning Services, Inc.
What a great service you provide. I have used several services before and they never seemed to get it right. You provided us a page just like what we wanted. It really looked great. Your service was also the best … Read More
Rescue U Emergency Vehicles

I would, and have already, recommended Web Designs Your Way to other businesses. Evelyn and Chad went above and beyond in helping me create our site and truly trying to understand our needs. They were always patient with changes that … Read More

Our business opened a second location in the Phoenix area, specifically Chandler, needed a website redesign and related services, and were lucky enough to find a strong partner. Chad and Evelyn exceeded my expectations in technical knowledge, design and creativity, … Read More